Objective
Use this model of OpMon to monitor through the WEB the indicators of the G Suite application status panel.
Target Audience
OpMon admins who wishes to monitor Google Products (Gmail, Blogger, Docs, hangouts, etc).
Prerequisites
Available Services
With this model, you could monitor the status (if the service is up or down) of the followings Google Products:
Admin console;

Blogger;

Classroom;

Gmail;

Google Analytics;

Google Calendar;

Google Cloud Search;

Google Docs;

Google Drive;

Google Realtime API;

Google Groups;

Google Hangouts;

Google Maps;

Google Sheets;

Google Sites;

Google Slides;

Google Sync for Mobile;

Google Voice;
Applying the Monitoring Model
In the Management Area, select Hosts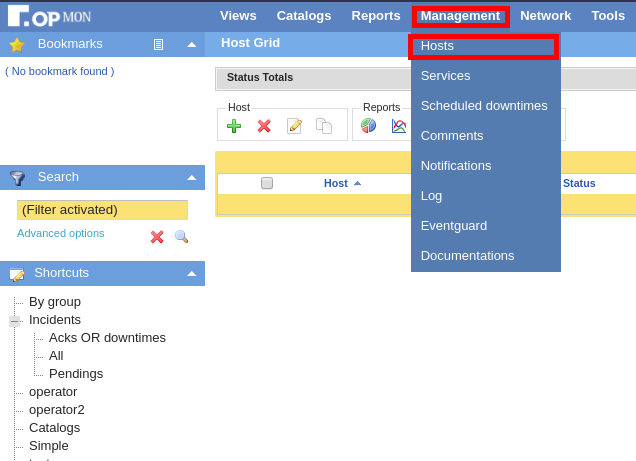 Click on the + signal to add a new host.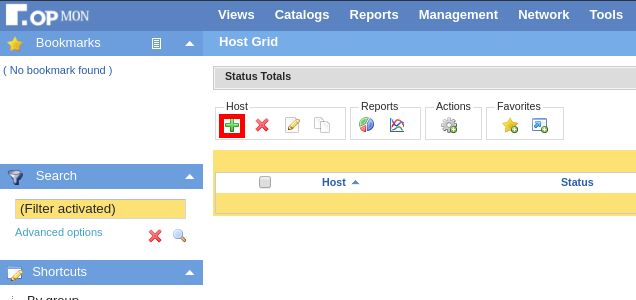 In this area, click on the Google icon.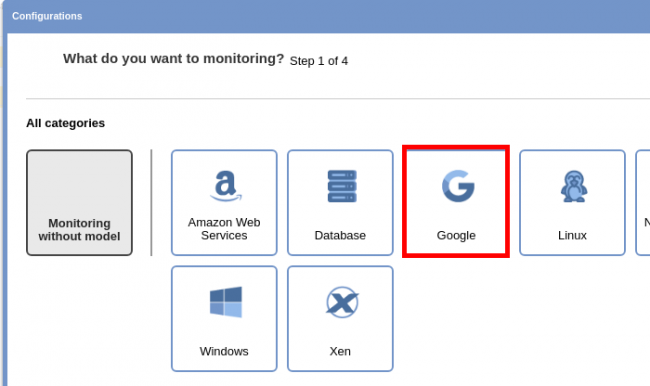 And click on the "Use this model" option.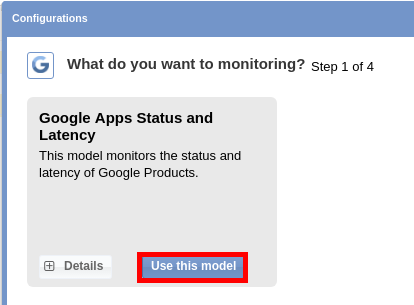 Select a host to use the model and then, click in Next.

In Status session, select what service(s) you wish to monitor, click in Next.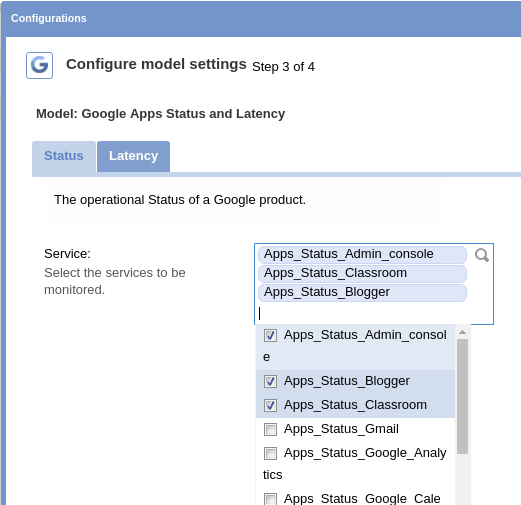 After that, check if all the information are correct and click in Finish.