Describe how to create a new favorite on OpMon.
Target audience
Administrators who need to create new favorites on OpMon.
Requirements
The favorites created on OpMon can be visualized by any OpMon user
Creating a favorite
As the shortcuts all users will be able create their favorites, follow the steps to learn how to create favorites
a) Log with your user
b) On this area make the filter that you want to compose for this favorite, according to example shown below:
c) After defined the filter click on option "Add the current page to favorite links", according to example shown below:

d) You will see a screen similar to this where you will must insert the filter name, and then click on "Ok" to conclude this process.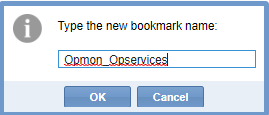 e) Now you already can see the filter created on Filters area.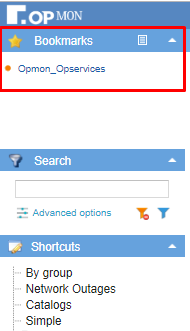 f) Note that you can already edit, remove or also move their favorites, just click on specific icon to set their filters, according to example shown below: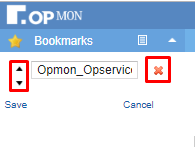 g) Click on "Save" after concluded this specific actions on Favorites area.