On this topic, we will learn how to register SNMP community on OpMon. Place your mouse cursor over "Network" to access authentication area then click on "Discovery". See example below.

On this screen click on "Autentications"

Check that it's possible to see, edit and remove all authentications and registered communities, as well as, adding a new credential or community by clicking on "Add new authentication".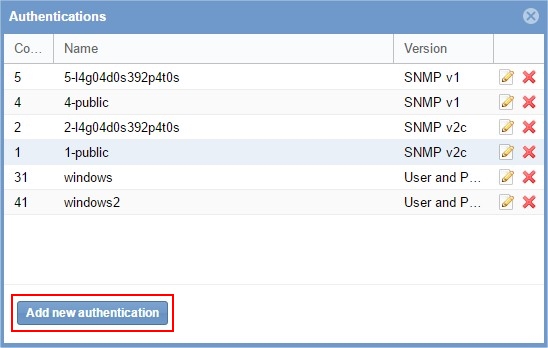 Insert a type of authentication, name and community on this area.
Click on "Save" in order to save all definitions.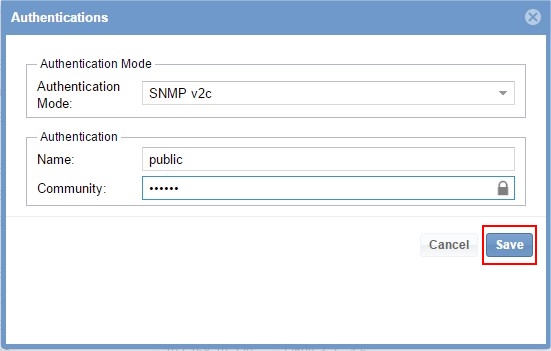 Done! The SNMP Community has been registered succesfully!