Objective
This document aims to solve the error shown when making a query from the OpMon on your Windows Server.
Symptom
When making the query from the OpMon in the Windows Server, accurs the error "Connection refused by host".
[root@opmon]# /usr/local/opmon/libexec/check_nrpe -H IP_DO_SERVIDOR
Connection refused by host
Solution
To verify if the installation was successfully concluded, and the service is running, just run the command below on the "Command Prompt".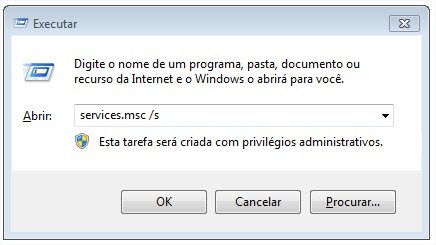 In the window "Service Management" check wheter the agent is "Started". You also can "Start", "Stop" or "Restart" with the commands beside, as shown the imagem below: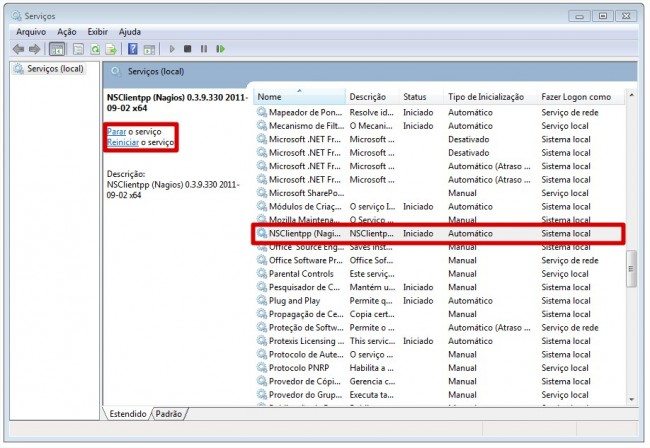 Check whether you can access the destination IP, maybe the problem is routing.
[root@opmon~]#ping 192.168.10.146
PING 192.168.10.146 (192.168.10.146) 56(84)bytes of data.
64 bytes from 192.168.10.146:icmp_seq=1 ttl=64 time=2.10ms
---192.168.10.146 ping statistics ---1 packets transmitted,
1 received, 0% packet loss, time 0ms
rrt min/avg/max/mdev=2.104/2.104/2.104/0.000ms

[root@opmon~]# traceroute 192.168.10.146
traceroute to 192.168.10.146(192.168.10.146), 30 hops max, 40 byte packets
192.168.10.146(192.168.10.146) 1.058ms 0.984ms 0.926ms