Click on "Start" and then on "Control Panel", see: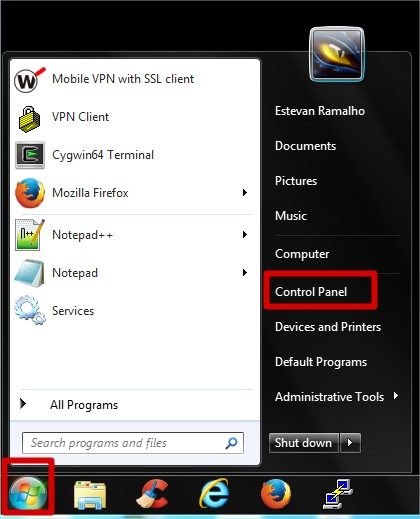 Click on "Programs"
Click on "Turn Windows features on or off"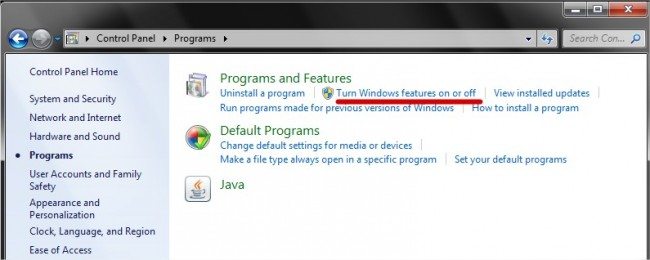 Locate the  "Protocol SNMP" and activate the features "Simple Network Management Protocol (SNMP)" and "WMI SNMP Provider" and then click "OK"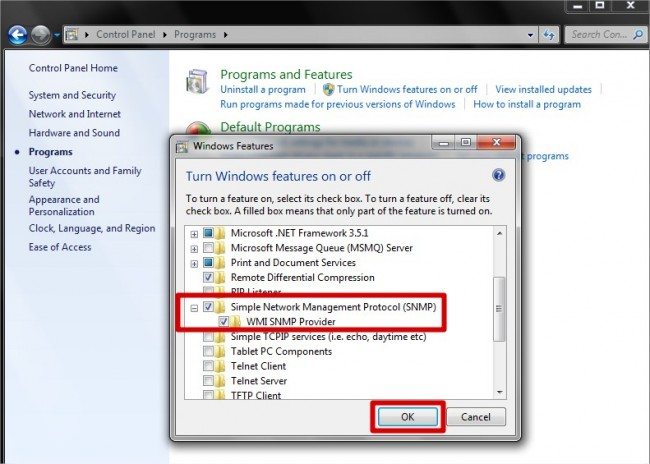 Wait for the system to install the SNMP feature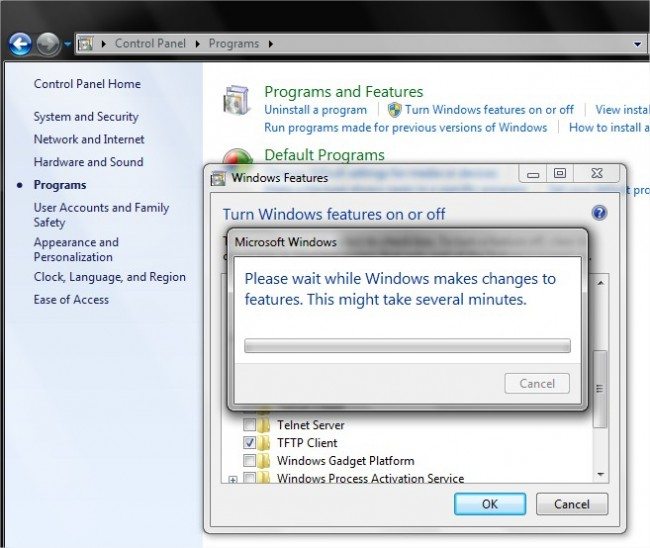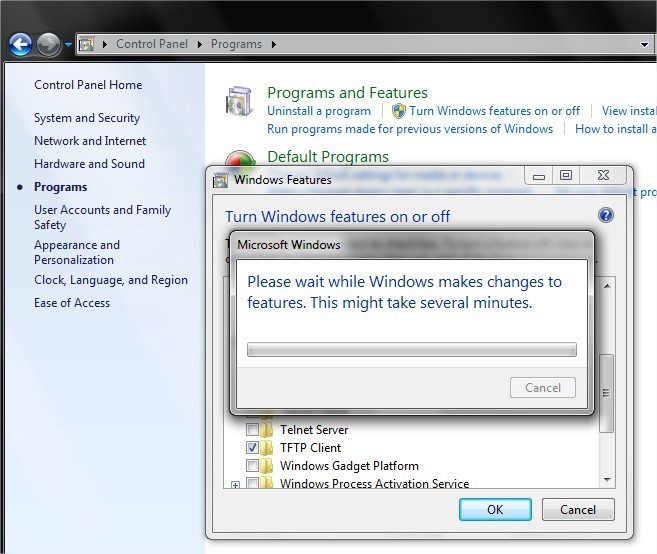 If the server does not request, we suggest you to restart it.
After the restart search for "services" as recommended below: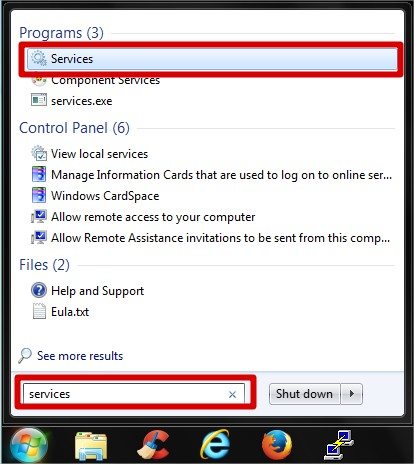 Locate "SNMP Service",  click with the right button  and select the option "Properties"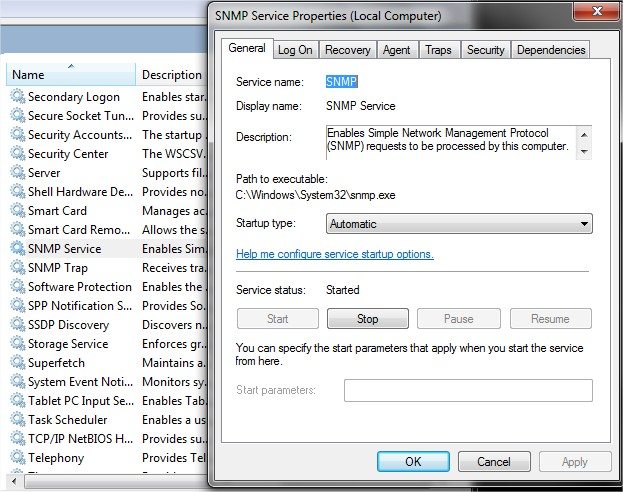 Select the "Security" tab and then click on "Add…"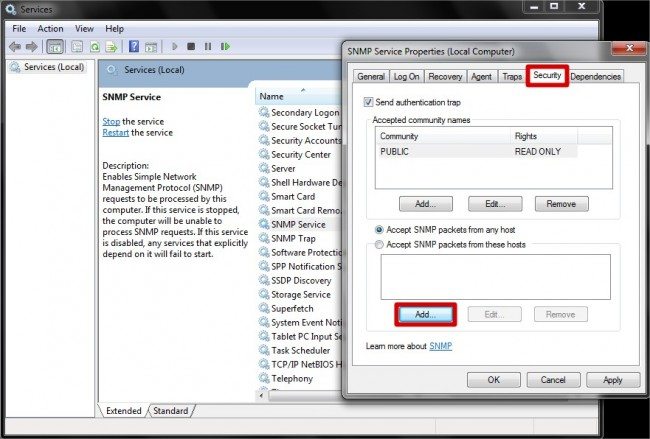 Include the IP address that will run SNMP queries and click "Add…". In the exemple, OpMon has the address "192.168.1.1"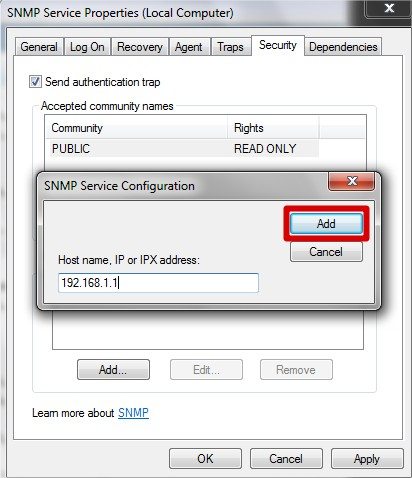 Then click on "Agent" tab and select the following service options.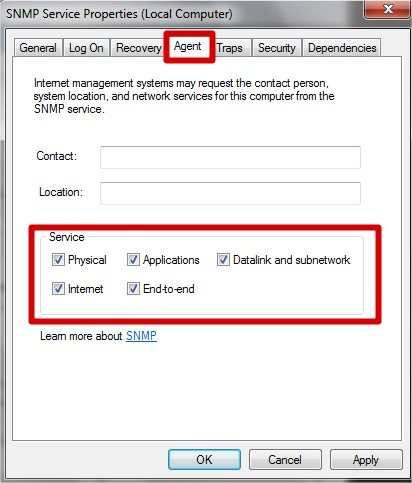 Finish the configuration by clicking on "Apply" and then on "OK"
In order to make the changes effective  the SNMP service needs to be restarted. Select "SNMP Service" on the listing  and then click on the option "Restart"